Thank You!

Thank you for your prayer support and generous donations. In doing so you are helping us through podcasts and evangelistic outreaches to bring the Love of God to life in people. We purpose to take the Good News of The Gospel to as many people as possible.
You have reached the office of pgn.church and Pure Gospel Network Inc. Our email address is office@ puregospelnetwork.com

We are an internet only mission church. Formatted for the internet. Thank you for stopping by! Hope you brought your ear buds because we have some Good News for you to listen to.
🪔 Our mission goals are to:
Focus the church on kingdom business.
Stir up that gift which God placed within you.
Rekindle that spark that established you.
Teach Christians how to duplicate themselves.
Create a culture of discipleship in your community.
Serve by taking our individual parts in the Great Commission.
Give others the Good News so that they too may live.
Who we are

Pure Gospel Network Inc. is an inter-generational Christ centered not for profit Internet Mission Church. A network of believers from many different backgrounds who are passionate about reaching out to others.

Your voice in the wilderness, has been our tagline and spreading a pure gospel around the world has been our charter. We operate 100% on tax deductible donations from caring people like you.

pgn.church is formatted exclusively for internet surfers. As any concerned group of Christians we purpose to grow your faith in God, confirm your salvation in His Son and inspire you with the aid of His Holy Spirit.

A church online since '98. We believe the highest praise is to echo the heart of God and His church is where the people are!

We purpose to bring the love of God to life in people. Your voice in the wilderness!

Affiliated with Global Christian Ministry Forum
How to join our meetings
Contact information and how to sign up for the next Discipleship Center meetings can be found in our Briefing Room.
For office enquiries use this convenient form.
To contact the podcast pastors

Text prayer requests or praise reports to
218 461 0164 or Direct Message
on Twitter @PureGospelNet

Tweet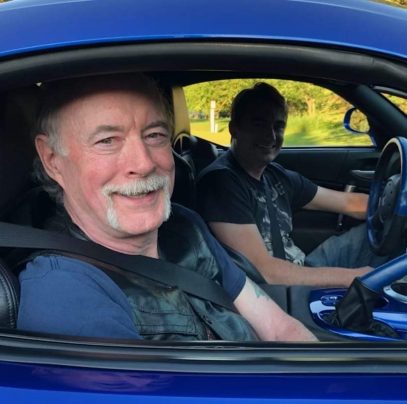 Music copyright obligations


Music copyright obligations are fulfilled by Christian Copyright Solutions. Every year we purchase CCS 7940 which is our Online WORSHIPcast streaming and Onsite PERFORMmusic facilities licensing permissions. Keeping us and our staff compliant with ASCAP, BMI & SESAC requirements.

All music played on PGN is worship, live or recorded live, originating from our sanctuary. Inspired participants, skilled minstrels & psalmists may worship for several hours at a time. These sessions are not intended for performance or man but for and before our God.
Legal Information


Pure Gospel Network Inc.
5015 Washburn RD Duluth MN 55804 USA
ein 45-2732406

dba
Bridge City Music Festival
1017 S 5th Ave Virginia MN 55792 USA

pgn.church
pgn.church podcasts

What is this gospel but "of first importance" in the Christian way of life.
-Apostle Paul

Tweet